Danfoss engineers the technologies that enable the world of tomorrow to do more with less. They meet the growing need for infrastructure, food supply, energy efficiency, and climate-friendly solutions. 
With Eaton Hydraulics becoming a part of Danfoss Power Solutions, we now have the broadest selection of mobile and industrial hydraulics products and solutions available in the market. They also have thousands of experts focused on changing hydraulics through the power of innovation and strong partnerships with customers. The combination of the two businesses increases engineering expertise and capabilities, further strengthening Danfoss's comprehensive approach to innovation and application development.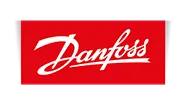 Danfoss solutions include:
Fluid Conveyance
Hydrostatics
Controls
Industrial Hydraulics
Incubation
Editron
Hydro-Gear
Work Function
Danfoss Brands:
Boston® by Danfoss
Winner™ by Danfoss
Synflex® by Danfoss
Danfoss Xcel
FEATURED DANFOSS PRODUCTS
Hydraulic Hose and Fittings 
Danfoss Global Megatrends
Explore Danfoss global megatrends: climate change, electrification, digitalization, urbanization and food and water supply that generate new opportunities to transform the world and create a sustainable future.
Danfoss: The Twin Story
Two passionate companies reunite
FLUID POWER SPECIALISTS AVAILABLE 24/7/365